Best Online Car Buying Sites
Online car buying sites utilize intelligent search engines to help you compare multiple cars or trucks in your price range. Read our guide to research and discover the best car buying site for you. Plus, learn about what questions to ask before you purchase a car online.
Why trust Reviewconsumerservices?
Our recommendations are based on what reviewers say.
3,713,776 reviews on Reviewconsumerservices are verified.
We require contact information to ensure our reviewers are real.
We use intelligent software that helps us maintain the integrity of reviews.
Our moderators read all reviews to verify quality and helpfulness.
Compare Online Car Buying Sites

Read 7,760 Reviews

DriveTime's corporate office is located in Phoenix, Arizona with 143 dealerships nationwide. With over 500,000 vehicles sold and over 11,000 vehicles available, it helps consumers with credit issues find a reliable used vehicle.

Call Now Toll Free

(888) 418-1212

Read 1,249 Reviews

Offers dynamic search filters and 360-degree photos. Prequalify for financing in two minutes. Vehicle pickup and delivery options. Purchases include a 100-day/4,189-mile limited warranty and a seven-day money-back guarantee.

Get Started
Read 1,088 Reviews

Performs 125-point inspections. Buy with no haggling or pressure. Seven-day trial period with the option to return a vehicle for a full refund. Covers major systems for 90 days or 4,000 miles. No fee for home delivery.

Chat with a Reviewconsumerservices decision guide

Live agent
Read 686 Reviews

Offers hundreds of pre-owned vehicles. Works with multiple lenders to find financing options. Ships vehicles in 10 to 14 days. Includes a seven-day test drive, a 90-day warranty and one year of roadside assistance.

Chat with a Reviewconsumerservices decision guide

Live agent
Read 47 Reviews

Find new and used cars online. 2 million vehicles eligible for home delivery. Use the price comparison tool to see deals. Mobile app offers price alerts and shows recent searches. Online payment calculators and reviews.

Chat with a Reviewconsumerservices decision guide

Live agent
Read 202 Reviews

Lets you shop new and used cars, trucks, classic and exotic automobiles and more. Offers parts, tools and other automotive supplies. Users can make bids or offers and buy online. Vehicle purchase protection guards against fraud.

Chat with a Reviewconsumerservices decision guide

Live agent
Read 5 Reviews

Sells vehicles that were rented through Enterprise Rent-A-Car. Offers financing options through Chase. Services vehicles throughout their rental history. Available in 12 states. Accepts qualified trade-ins.

Chat with a Reviewconsumerservices decision guide

Live agent
Top 5 picks for online car buying sites
To determine our top picks, we started by comparing 17 popular online car buying sites and narrowing the list down to only the sites that offer a wide selection of vehicles at different price points. We also considered average reviews and ratings from verified consumers on Reviewconsumerservices, only including car buying sites that had at least 14 5-star reviews in the past 12 months. Finally, we excluded any companies that don't provide financing and customer service that's available at least five days a week.
Our top pick overall
Carvana
AUTHORIZED PARTNER
100-day/4,189-mile limited warranty
7-day return policy
Fixed prices
No minimum credit score for financing
We like that Carvana performs a 150-point inspection to make sure each vehicle is fit for purchase. The company has a policy against selling cars that have been in an accident, and it runs a CARFAX report on each vehicle to confirm this. You don't get a traditional test drive, but you do get a week to return the car for any reason.
Generally, positive Carvana reviews mention how easy it is to buy and register a vehicle through the site. Some Carvana reviews mention changes to delivery date scheduling.
The prices on Carvana are fixed, so there's no haggling. As you browse, listings have 360-degree photos to simulate the experience of seeing the car in person. Cars are sourced from auctions, trade-ins, dealerships and private sellers.
If you're near a Carvana vending machine, you can pick up your car for free. Alternatively, you can have your car shipped to you, though free shipping isn't available for every vehicle. Shipping and delivery typically take less than 48 hours.
Our pick for customer service
Carmax
90-day/4,000-mile limited warranty
7-day return policy
Fixed prices
Financing available for most credit profiles
Like Carvana, CarMax offers a wide selection of new and used vehicles at fixed, no-haggle prices. The company has both curbside pickup and home delivery services in many locations. The site makes it simple to find different autos by make, model, features, mileage and number of previous owners. Vehicle history reports are provided through AutoCheck.
CarMax offers an easy preapproval process for those who want to finance their purchase. It takes about 20 minutes, and the loan offer is good for three days. Most credit profiles can qualify. If needed, a co-borrower can sign on the finance application.
Shipping fees vary by location. Local shipping is free and takes about three days if you live near a CarMax location. It takes longer if the car must be delivered from another store. You can find information about shipping fees to your location on each car's detail page.
Positive CarMax reviews describe good deals and helpful customer service. People seem to like the user-friendly site and the helpful sales staff. However, CarMax reviews sometimes describe long wait times to receive cars after purchase. For more, check out how CarMax stacks up to Vroom and Carvana.
Our pick for negotiable prices
Autotrader.com
Warranties vary by car
No return policy
Negotiable pricing
Financing available through LendingTree
You may be familiar with Autotrader as a popular print magazine. More recently, Autotrader has been expanding its digital presence in the online car market. Like the magazine, the website doesn't facilitate the sale of cars but connects buyers with a range of options.
The website offers an intuitive search engine that lets you filter cars through dozens of criteria to pinpoint the exact vehicle you're looking for in your budget. Autotrader also offers an app for Apple and Android phones that lets you search for cars, save cars to your favorites and connect with sellers.
Overall, Autotrader makes it easy to browse new and used cars that are available from dealerships and private sellers. Positive Autotrader reviews frequently mention finding a good price. Some customers have been using Autotrader to buy cars for decades, long before it launched as an online marketplace.
Our pick for used cars
Tred
Offers add-on warranties
No return policy
Verifies vehicle histories
Offers financing for most cars on its site
TRED is a person-to-person used car marketplace. Its website helps you search for used vehicles, compare prices, communicate with sellers, schedule test-drives, apply for financing and set up delivery. You can also sell your current car on TRED.
While buying directly from another person can seem intimidating, TRED verifies the vehicles sold on its site by conducting identity checks on buyers and sellers and confirming the car's ownership and accident history. All payments are made through TRED, so you can rest assured that your money ends up in the right hands.
Our pick for online experience
TrueCar
No warranties
7-day, 250-mile return policy
Nonnegotiable pricing
Offers Financing through OpenRoad Lending
TrueCar offers new and used cars online. With TrueCar's new-car shopping program, you choose the vehicle make and model that you want and, optionally, filter for specific details. TrueCar then outputs a market average price estimate, the MRSP, your estimated savings and any vehicles for sale in your area that match your description. TrueCar's used-car shopping program is similar, allowing you to choose the car make and model that you're interested in before showing you local results.
TrueCar also offers a trade-in program. You can enter details about your car on its website to receive an instant trade-in estimate. TrueCar then helps you find local dealers that may be interested in your vehicle.
Questions to ask when buying a car online
Don't feel awkward about asking questions before you buy.
Whether you are buying a new car or a used car, knowing the right questions to ask can help eliminate any concerns that you have around the vehicle you plan to purchase. Consider it a red flag if the seller can't or won't provide answers.
If you're unable to find certain information about a car online, it's always a good idea to first ask the dealership or individual seller, especially if the car you want to buy is used.
Questions to ask when buying a used car
When buying a used car, always ask the buyer questions about the service history, previous owners and past repairs. Having this information upfront lets you get a better idea of how the car has been maintained and the likelihood of future problems.
Why are you selling the car?

This is a good question to ask if you're dealing with an individual seller rather than a dealership. This is one of many questions that will help you get a better understanding of the car's overall health.

Has this car been in an accident?

The best car buying websites run a vehicle history check to prevent vehicles that have been in accidents from being sold on the site. If a vehicle has been in an accident, that is a major red flag.

Aside from visible damage to the car, you can learn more about a vehicle's accident history by reviewing the CARFAX report. You'll need the car's VIN to learn more about its service and accident history.

Is the car under warranty?

It's helpful to know if a car is still under warranty because it can help cover costs if your vehicle breaks down. Depending on its age and mileage, a used car may have passed out of its coverage period. If this is important to you, consider purchasing an extended car warranty from a third-party company.

Do service records prove that the maintenance is up to date?

Most good online car buying sites can provide the ownership history of the vehicle. This gives you a better idea of the condition of the car. If service records are available, that's a good sign. Make sure to review them carefully. If they aren't readily available, that might mean the car hasn't received proper service in the past.

Some online car purchasing sites will provide an oil change and a car wash for a used car. Even so, it's good to also check whether other important maintenance is up to date. A history of several owners on a relatively new vehicle might imply something is wrong with the car.

Would anything stop me from taking this car on a long road trip?

This is another question that tells you more about the car's condition and lets you know what might need to be fixed, which gives you a better idea of the true cost of the car. Features like the heater, air conditioner, turn signals, lights and audio system should all be working.

Asking if any features aren't functional helps you fish out any details about how the car's condition may be less than optimal. It's vital you have a transparent history of a used car before buying.

Can I take the car to a mechanic for inspection during the test drive?

If you are about ready to buy, this is a good question to ask. The assumption here is that you'll buy the car if the mechanic gives you the go-ahead. If a dealer is reluctant to let you do this, consider it a red flag.

However, not all car buying transactions provide an opportunity for a physical test drive. In this case, the seller usually offers a grace period for free returns. It's a good idea to take the car to a mechanic for an inspection during the trial window.

What is the Kelley Blue Book value of the car?

The Kelley Blue Book lists the value of used vehicles as well as new cars. Estimates are based on private party value, trade-in value and certified pre-owned (CPO) value, among other factors. It's a good idea to ask what the KBB estimated value is, even if you already know.

Are there any additional fees?

Nothing's more annoying than hidden fees popping up at the last minute. Many online sellers charge shipping and delivery fees separately from the price of the vehicle. Make sure to ask about additional fees so you can see the full financial picture.
Questions to ask when buying a new car
It's easy to get caught up in the excitement of buying a new car online or in person and forget to ask the right questions. Make sure you know how to best take care of your car and that it fits your current needs.
What do repairs typically look like for this make and model?

Sometimes it can be hard to get an answer on this one, so it might help to look at other user reviews online for answers. Look for patterns in repairs and factor these into your budget.

What's the gas mileage?

It's important to know what kind of gas mileage a car gets as you're budgeting for monthly payments. Many of the better sites provide this information before you have to ask for it. If you are buying a car online from a private seller, you might have to refer to the original manufacturer's brochures in order to get this information.

Does this vehicle have four-wheel drive?

All-wheel drive (AWD) and four-wheel drive (4WD) help with traction and acceleration when driving on slippery surfaces or in inclement weather. They typically cost more and require more maintenance than two-wheel-drive (2WD) vehicles. If this is important to you, make sure to ask about it. You don't want to need it and not have it.

What does the warranty on this car cover?

If something goes wrong with your new car through no fault of your own, it's always comforting to know you can repair it at a low price. But warranties don't cover everything, so it's important to know what yours does cover.

Is it possible to hold the vehicle?

Some car dealers will put a hold on the vehicle for you while you make your decision on whether to buy. Holds can range from 24 hours up to a week. It's better to take time and think over a big decision like buying a car than be rushed into it.
Thank you, you have successfully subscribed to our newsletter!
Online car buying site reviews

Autotrader has millions of vehicles to choose from. The Car Research and Review section of the site helps car buyers calculate how much they can afford to spend on a car. The site is also full of helpful educational resources to inform users on every aspect of buying and selling a car, including finding the right insurance, tips for getting a car sold and comparison photos. In addition to buying vehicles, you can also sell or trade in your car on the site.
Read more about Autotrader.com

The prices on CarMax are non-negotiable, meaning there's no need to haggle. The site exclusively offers used vehicles. However, there are a moderate amount of cars with very low mileage. CarMax spends an average of 12 hours prepping each vehicle for purchase — each car must pass a 125-point inspection and undergo a thorough cleaning before being put up for sale.
Read more about Carmax

CarsDirect has both new and used cars for sale. The site is able to provide auto financing for those with poor credit, no credit and any other level of credit. Leasing and refinancing are additional options. Because this site works with a high number of diverse dealerships nationwide, a wide range of cars are available to customers.
Read 4 Reviews

CarFax is well known for providing comprehensive vehicle history reports that detail all previous damage and ownership history. It works with over 28,000 dealerships nationwide to sell a variety of used cars. You can sign up for alerts on recalls and necessary maintenance reminders to make sure your car is in tip-top shape. The accompanying mobile app receives strong reviews from users.
Read more about Carfax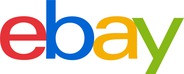 Cars, trucks, motorcycles and other vehicles are available on this classic bidding site. You can either bid on a vehicle or, if available, buy at the set price. You can also look at satisfaction ratings to see if a seller has a history of satisfied customers and is legitimate. Daily deals on car parts and other accessories also provide opportunities for savings.
Read more about eBay Motors

CarSoup offers both new and used vehicles. Multiple search options and filters make finding the perfect car easier than ever. The site uses referral tools to connect individual sellers to local dealerships. Informative articles and research tools also help consumers broaden their knowledge on all subjects automobile related. Last of all, their accompanying app serves as a helpful resource to search for cars wherever you may be.

Enterprise Car Sales lets customers buy, sell and trade new and used vehicles online. Customers can search for nearby vehicles, use car buying calculators and obtain financing through Enterprise.
Read 5 Reviews

Bring-A-Trailer is an online car auction platform for buyers and sellers. Customers first submit their vehicles for approval and are paired with an auction specialist. Buyers are responsible for arranging and paying for shipping.
Read 4 Reviews

Autotempest is a third-part online aggregator that also provides tools to compare quotes and calculators to estimate trade-in values. It does not facilitate transactions but directs buyers to sites such as Carvana, TrueCar, Detroit Trading, eBay and craigslist.
View Profile

Hemmings is an online marketplace to sell, buy and trade classic vehicles. Find cars for sale, parts, services and real estate.
View Profile
Compare Online Car Buying Sites

Read 72 Reviews

Offers pricing data from new and used vehicle sales in your area. Requires certified dealerships to honor its price reports. Allows customers to complete paperwork remotely and get home delivery with select dealerships.

Chat with a Reviewconsumerservices decision guide

Live agent
Read 253 Reviews

Lets you search a large selection of new, used and certified cars from dealers and private sellers. Includes photos, videos and reviews. Offers financing, insurance and warranty help. Used by over 14 million shoppers each month.

Chat with a Reviewconsumerservices decision guide

Live agent
Read 778 Reviews

Leading source of information about vehicle history, including accidents, title information, number of owners and service records. Search for used cars by make, model, body type and price range. Free Vehicle History Reports.

Chat with a Reviewconsumerservices decision guide

Live agent
Read 94 Reviews

Over 5 million listings. Unbiased ratings based on price and dealer reputation. Buy new, used and certified cars. Financing available. Read expert car reviews and interact on a Q&A forum. Select cars available for delivery.

Chat with a Reviewconsumerservices decision guide

Live agent
Read 50 Reviews

Person-to-person marketplace for used cars. Verifies buyer identity, checks vehicle history and guarantees title. Handles all paperwork. Works with multiple lenders, including some with same-day approval. Offers protection plans.

Chat with a Reviewconsumerservices decision guide

Live agent
Read Reviews

Collects listings for new and used cars from major car buying websites. Provides cost comparisons, price alerts and CARFAX reports. Use its app to contact dealers and private sellers for quotes and test drives.

Chat with a Reviewconsumerservices decision guide

Live agent
Read Reviews

Hosts curated vehicle auctions, with new listings added daily. Provides three levels of service for sellers, including a professional photography option. Includes a free CARFAX report with select listings.

Chat with a Reviewconsumerservices decision guide

Live agent
Read Reviews

Online car-buying platform. Doesn't sell or lend directly. Free to use. Helps users find lenders, even with poor credit. Search for new or used cars. Connects you with local dealers.

Chat with a Reviewconsumerservices decision guide

Live agent
Read Reviews

Displays car appraisals for new and used vehicles. Allows individuals and dealerships to buy and sell vehicles. Offers no in-house financing. Educates readers with online resources and tools.

Chat with a Reviewconsumerservices decision guide

Live agent

Free service that aggregates used and classic car listings from major used car sites. Sell your car with its partner company, Carvana. Online resources to help you make informed decisions. Available nationwide.

Chat with a Reviewconsumerservices decision guide

Live agent

Hosts auctions and classified ads. Mostly lists high-end and collector vehicles. Charges fees for listing ads and buying at auction. Lists only verified, roadworthy vehicles in auctions.

Chat with a Reviewconsumerservices decision guide

Live agent

Shop for or sell new or used cars online. Free listings to sell to dealers. Assists buyers with no credit or bad credit to find local dealers who can provide financing. Listing stays active until the car sells.

Chat with a Reviewconsumerservices decision guide

Live agent
You're signed up
We'll start sending you the news you need delivered straight to you. We value your privacy. Unsubscribe easily.
Comparing
×