The Reviewconsumerservices Research Team vetted 66 mortgage companies reviewed by more than 5,478 people in the last year. To find the best lender for you, read our guide to compare loan types, eligibility requirements, rates and terms.
Which mortgage is best?

Before applying for a mortgage, it's crucial to know which type of home loan is right for you. The most common are government-backed and conventional home loans. The best one for you will depend on your income, credit score and other factors. Once you narrow it down, compare interest rates, lender fees and online features.
Methodology

To select our top picks, we considered customer reviews and ratings over the last year (January 15, 2020, through January 15, 2021). Lenders were also graded on their availability, rate and fee transparency, selection of loan products and good overall online experiences.
Why trust Reviewconsumerservices?

3,713,776 reviews on Reviewconsumerservices are verified.
We require contact information to ensure our reviewers are real.
We use intelligent software that helps us maintain the integrity of reviews.
Our moderators read all reviews to verify quality and helpfulness.
Our Top Picks for Mortgage Lenders of 2021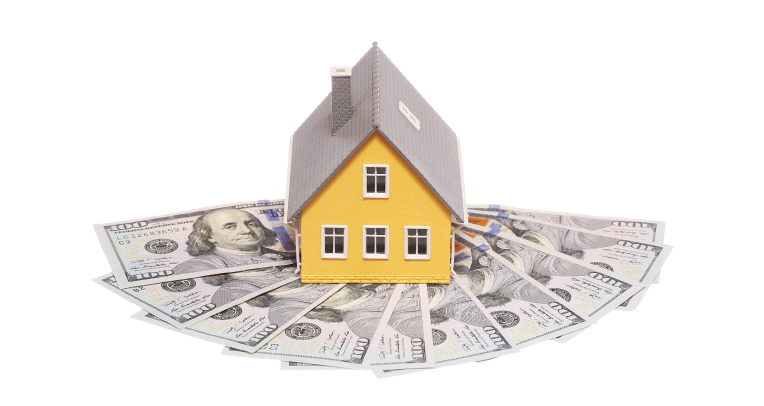 Buying a house is a major financial investment, which can make the process more stressful than it needs to be. Your mortgage company should be your partner during every step, offering advice and answering questions to help you feel confident with your home purchase. The best mortgage lenders should have great reviews, wide availability and a straightforward process. Read our methodology to learn more about how we compared different lenders and chose our top picks.
Compare Mortgage Lender Reviews

Showing all Brands

Loading brands...

4.9

614 reviews

Offers mortgage and reverse mortgage loans. Seller and servicer of Fannie Mae, Freddie Mac and Ginnie Mae loans. Available in 49 states, with physical branches in 32 states. First-time borrowers need a 640 minimum credit score.

View Rates

Call

(855) 435-0747

Fast online quotes

4.7

4,799 reviews

Provides custom quotes with no obligations to purchase or refinance. Provides conventional, FHA, VA and USDA loans. No origination fees. Minimum credit score requirement of 600 to 620. Available nationwide.

Learn why it's a top pick

AmeriSave is a direct lender in 49 states (not New York) and Washington, D.C. It has a relatively easy-to-navigate online application, helpful loan officers and competitive interest rates.

If you're buying a house, you can get pre-qualified and close on the loan in as little as 25 days. Refinancing can be completed in less than a month.

Lender highlights: With AmeriSave, you can get accurate quotes — not estimates — in just a few minutes online. AmeriSave also provides free online calculator tools.

What to consider before you apply: Some nonrefundable fees may apply, including charges for the application and locking in your rate.

What reviewers like: Many satisfied reviewers mention AmeriSave's straightforward process.

It's "streamlined and easy enough," according to Clayton in Ohio, who said the whole thing took less than a week once they collected all the correct paperwork.

"Everything was perfect and just what they promised is what I got," Evvy in Illinois said.

Maria in Pennsylvania went with AmeriSave because the rep could give a ballpark loan estimate without running a full credit report: "Everybody else wants to run your credit, so that's a big difference for me. I also had questions throughout the process, and the guy I worked with was knowledgeable and helpful. Above all, he listened to what I needed and gave me very fair options for me to choose from."

Reps are easy to talk to and can help some nontraditional borrowers. Sadia in Virginia, who has "difficult taxes, investment properties and my own W-2s," said that AmeriSave was "the only one that was able to come through" on a mortgage loan.

Amos in North Carolina liked that their rep "stayed on the case from the very beginning and that she was very attentive and explained everything to me."

Easy refinancing

4.1

1,017 reviews

Online lender with multiple mortgage options and refinancing programs. 24/7 online services and learning center. No in-person assistance. Minimum credit score requirement: 580 to 620. Available nationwide.

View Rates

Call

(800) 762-5471

Learn why it's a top pick

Rocket Mortgage is an online mortgage company developed by one of the largest national lenders (Quicken Loans). The platform is made for people with decent credit who want to buy a house (or refinance an existing loan) within the next few months. It can take up to three days to get preapproved, and the time to close averages between 30 and 45 days.

Lender highlights: We like that Rocket services almost all its loans. Plus, it has a highly rated mobile app for submitting your application, making payments and tracking equity after you close.

What to consider before you apply: If you think you might need a co-signer, it's best to contact a customer service representative before you submit an online application.

What reviewers like: Happy homeowners appreciate Rocket's simple process. "All I needed to do was sign permission and they obtained all necessary information. There was no need to look for pay stubs [or W-2] forms and fax or email them," Teresa in Georgia said.

Everything is online except for home inspection and final closing, according to Liviu in New Jersey, who refinanced with Rocket Mortgage last year. "As someone who doesn't want to endlessly talk on the phone with salespeople — I completely appreciate this process," Liviu said, "and the rates were among the best I got."

Wyatt in Utah likes the app: "It made uploading documents and getting paperwork done super easy." Others agree that signing documents and checking for updates is very convenient.

Some rave about quick closings. Camille in Tennessee, who also refinanced with Rocket, said the loan only took eight days from start to finish, plus they got to close at home.

Other reviewers say representatives are efficient and polite. John in California pointed out that loan agents were helpful without applying high-pressure tactics — something they have regrettably encountered before.

4.1

6,164 reviews

Conventional, FHA, VA and jumbo loans. Refinancing options available to lower payments, change terms or take cash out. Minimum credit score requirement: 580 to 620. Available nationwide.

View Rates

3.9

47 reviews

Direct lender works with local agents to offer VA, jumbo, FHA and other loans. Refinancing services available. Uses mello smartloan technology. Get your mortgage completely online. Minimum credit score requirement: 580.

View Rates

Great online features

4.5

213 reviews

Offers purchase and refinance loan options. Apply and qualify for loans 100% online. No commission or lender fee. No prepayment penalty. Requires a minimum credit score of 620. Available in most states.

Learn why it's a top pick

Better, a relatively new mortgage company, is a direct lender available in most states (not Hawaii, Nevada or New Hampshire). The application process is streamlined — typically, it takes about three minutes to get preapproved; you can expect to close within six weeks after that.

Lender highlights: The platform is very user-friendly for those who have some experience with technology. In addition to lots of digital features, it stands out because it doesn't charge lender fees or commissions.

What to consider before you apply: The application process can feel a little time-consuming, and it might be more difficult for self-employed borrowers to get approved, according to some recent reviews. Since mostly everything is done online, Better doesn't provide the same level of face-to-face service that you might find at a local bank or credit union.

What reviewers like: Positive reviews often mention the easy online application, quick underwriting process and reasonable rates.

"Better Mortgage had the lowest rate and the process was very efficient," according to Christian in Michigan. Elizabeth in Oregon pointed out that it's easy to track progress online.

Others chose Better because of specific benefits or features. For example, Chase in Idaho said that "what stood out about Better Mortgage was they didn't have an origination fee." Mike in Maryland went with Better "because of their ability to pay down points."

"I really love that they gave me an option to not put stuff in escrow," David in Washington, D.C., said. Kristine in Texas liked how Better Mortgage waived the appraisal.

Kumar in Virginia said some features of the process — getting all your options upfront without all the back-and-forth with a loan officer — are "game changers."

Happy reviewers also mention transparent rates and effective communication. Jordan in Indiana said, "Everything was online and very simple. The rate was excellent. The only thing that I didn't care for was at the very end when they sold the mortgage to one company."

Helpful loan officers

3.9

95 reviews

Large online network of mortgage companies with lenders in every state. Preapprovals and sample loan terms available online. Requires minimum 680 credit score and DTI less than 43%.

View Rates

Learn why it's a top pick

Did you know you could get a home loan through Zillow now? It's a direct lender that offers terms between 15 and 30 years.

It only takes a few minutes to get preapproved online. The time it takes to close ranges from one week to about two months.

Lender highlights: Zillow offers home loan options with low down payments and competitive interest rates. It's a good pick for first-time buyers.

What to consider before you apply: Mortgages are currently available in most states (not available in New York, New Jersey, Vermont, Hawaii and West Virginia), though the availability of programs can vary by location. Be aware that Zillow may not service all the loans it originates.

What reviewers like: Zillow Home Loans reviewers consistently tell us that reps are clear, concise and knowledgeable.

"The refi process was painless, from appraisal to the cash back at the close of the refi. I felt like I was not bothered by the agent handling it and that they did most of the work, not me," Paul in California said.

Other reviewers say that loan officers have a great sense of urgency and are always available to answer questions.

Ashley in North Carolina said that during the "entire process, from application to final approval, closing, funding, the Zillow loan team made sure my best interests and financial scenarios were pursued and achieved, efficiently and painlessly."

5.0

789 reviews

Specializes in conforming and jumbo VA mortgages plus refinancing. Provides competitive rates and educational resources. No private insurance requirements. Minimum credit score requirements vary. Serves all 50 states.

4.8

3,744 reviews

Offers conventional and government mortgages including VA, FHA and USDA loans. Refinancing options available. Loan consulting online and in person nationally. Close on a home in as little as 10 days. Online mortgage calculator.

$0 lender fee programs

4.9

978 reviews

Offers a wide variety of loan products with competitive rates. No lender, application or origination fees. All loan programs require a credit score in the low- to mid-600s. Available in some states.

View Rates

Call

(949) 242-7828

Learn why it's a top pick

Network Capital has competitive rates and a straightforward process. You can close on a home loan in as few as 15 business days (from "intent to proceed" to signing the closing documents).

Lender highlights: Network Capital offers to refinance home loans with locked-in rates and no lender fees — this includes origination, administration, funding, processing and underwriting charges.

What to consider before you apply: Network Capital has relatively limited loan programs and availability compared with some of our other top picks. The lender does not serve Nevada, Utah, Missouri, Georgia, South Carolina, North Carolina, Massachusetts, Connecticut, Rhode Island, New Hampshire or Maine residents.

What reviewers like: Positive Network Capital reviews consistently mention helpful loan offers and a simple overall process.

"I work in finance myself and wish our process was as smooth as how Network Capital made it seem," William in Florida said. They said the process was "a lot easier than anticipated" and "I liked the clear communication and transparency with them."

Winthrop in Washington, D.C., has worked with Network Capital twice: "I like the speed that they offer." Others are impressed with great rates and low fees, like James in New Jersey.

Eduardo in Florida also liked the rates and said, "When I spoke to them, they were super helpful, and they did everything they could to get me what I needed."

"I liked their professionalism and willingness to meet my requirements," said Eton in Maryland, who refinanced last year.
Current mortgage rates
Rates are effective 04/22/2022 and are subject to change without notice. APR shown is provided by a partner of Reviewconsumerservices.
Product
APR

5.594%

-0.02%

Get Rates

The APR shown of 5.594% is available for a 30-year fixed rate loan in the amount of $200,000 for consumers with loan-to-value of at least 80%.

5.382%

-0.06%

Get Rates

The APR shown of 5.382% is available for a 20-year fixed rate loan in the amount of $200,000 for consumers with loan-to-value of at least 80%.

4.897%

0.07%

Get Rates

The APR shown of 4.897% is available for a 30-year VA fixed rate loan in the amount of $200,000 for consumers with loan-to-value of at least 80%.
4.621%

0.0%

Get Rates

The APR shown of 4.621% is available for a 10-year fixed rate loan in the amount of $200,000 for consumers with loan-to-value of at least 80%.
Powered by:
Rates are subject to change, Use is subject to Terms of Use
Find a Mortgage Lender partner match near you
Shop Our Lenders - Rates as low as 2.3%
Help me Decide
What is a mortgage?
A mortgage is a loan that's used to buy real estate — typically residential property. According to the Consumer Financial Protection Bureau, it's an "agreement between you and a lender that gives the lender the right to take your property if you fail to repay the money you've borrowed plus interest." In other words, it's the legal document you have to sign to finance a house.
Of all the different types of mortgage loans, conventional and government-backed mortgages are most frequently used to finance a home.
How does a mortgage work?
A mortgage functions as a lien or legal claim against a property (a single-family house, condo, duplex, etc). In exchange for immediate funds, the borrower must repay the loan with interest and fees over time.
Conventional mortgages require a minimum 620 credit score.
The term refers to the life span of the loan, which is usually between 15 and 30 years. There are also 10-year term options. The mortgage rate refers to the amount of interest the lender charges in exchange for the loan.
Mortgage rates can be fixed or adjustable. A fixed-rate mortgage has the same interest rate for the entire loan term, whereas an adjustable-rate mortgage increases or decreases based on a changing index.
"Mortgage amortization" is the process of paying down home loan debt over time. Homeowners build equity by making payments on their mortgage principal. If you get a second mortgage, you borrow funds with your house as collateral for the loan but don't have to use the funds to purchase a home. Home equity loans and lines of credit are types of second mortgages.
Learn more: Read about what a mortgage is and how it works.
How does refinancing work?
Mortgage refinancing companies replace your existing mortgage with a new loan. The two most common types of home refinance loans are rate-and-term refinancing and cash-out refinancing.
Many homeowners refinance their mortgage to lower their monthly payments, get a better rate, convert home equity into cash or pay off their loan faster. Some mortgage refinance lenders also specialize in debt consolidation strategies.
For example, the home equity conversion mortgage (HECM) is a reverse mortgage backed by the federal government. This program lets you draw on your home's equity to borrow money.
Learn more: Read about how to refinance a mortgage or compare top refinancing lenders.
Mortgage broker vs. lender
Loan officers work for financial institutions and handle the lending process. On the other hand, brokers negotiate with lenders on your behalf to find a loan program with the best terms for you.
Mortgage broker: A mortgage broker is the middleman between a borrower and a mortgage lender.  Working with a broker can save time and money, especially if you want to compare multiple lenders.

A broker can also help manage your paperwork and fees during the homebuying process. However, brokers typically aren't able to guarantee cost estimates and may not have access to all the lenders in your area.
Mortgage lender: A mortgage lender is the banking institution that finances the home loan for a fee. Mortgage lender origination and closing fees vary by lender and from state to state. Mortgage banks and portfolio lenders are types of direct mortgage lenders.

Direct lenders process applications and originate and underwrite loans. A lender is different from a mortgage servicer, which processes loan payments, responds to borrower inquiries and manages escrow accounts.
How much is a mortgage?
The average mortgage is $840 to $1,200 per month. Most financial experts suggest keeping your mortgage payment below 30% of your monthly gross income (and your total debt-to-income ratio lower than 36%). Use our mortgage calculator to determine how much house you can afford.
Keep in mind that the total cost of a mortgage is more than just the price of your house. As you compare mortgage companies, consider closing costs, mortgage points and prepayment penalties.
Down payment: A down payment is the part of the total sale price that you put down upfront. The amount required depends on the loan type. FHA loans, for example, require at least 3.5%, while VA or USDA loans don't require down payments. Some government agencies and nonprofits offer down payment assistance programs.
Closing costs: Closing costs amount to 2% to 5% of the home loan and include application fees, lender fees, attorney fees, earnest money, escrow fees, courier fees, homeowners association transfer fees, inspection fees and title insurance.
Origination fees: Lenders charge loan origination fees for services like mortgage application and underwriting. Origination fees are usually a small percentage (between 0.5% and 2%) of the total loan amount, though some mortgage lenders offer fixed fees of $1,000 or less.
Mortgage points: Sometimes called discount points, mortgage points are optional fees paid to your lender in exchange for a lower interest rate. Each point is equal to 1% of the mortgage loan amount.
Prepayment penalties: A prepayment penalty is a fee that some lenders charge when a borrower pays their mortgage loan off early, either through refinancing or overpaying each month. The average prepayment fee is 80% of six months of interest.
What makes up a monthly mortgage payment?
Once you've covered all the upfront costs of a home loan, your monthly mortgage payments include principal, interest, taxes and insurance (PITI). In some cases, other regular expenses include homeowners association or condo fees.
Principal: The principal is the balance of the loan amount you borrowed. Each month, your mortgage payment reduces the principal.
Interest: Interest is the amount you agree to pay your lender in exchange for a mortgage loan. Fixed interest rates stay the same throughout the term of the loan. Adjustable interest rates can vary over the life of the loan.
Property taxes: Property taxes are often included in mortgage bills. Lenders keep your property tax payments in an escrow account until they're due and then pay them on your behalf.
Mortgage insurance: Mortgage insurance protects the lender if you stop making payments on your loan. The two types of mortgage insurance are private mortgage insurance (PMI) and mortgage insurance premiums (MIP). For conventional mortgages, you can avoid the need to pay for PMI by making a down payment of 20% or more. For FHA and other government-backed loans, you can avoid MIP after 11 years by putting at least 10% down.
Homeowners insurance: Homeowners insurance covers damage from fire, storms, theft and other perils. Most lenders require homeowners insurance and charge premiums on your mortgage bills.
How to apply for a mortgage
These days, you can complete almost the whole mortgage process online. After you've checked your credit score, figured out how much house you can afford and researched the best mortgage lenders, it's time for some paperwork.
Keep in mind that the mortgage lender makes a hard inquiry on your credit when you apply. Hard inquiries cause your credit score to take a small dip, so only try to get preapproved when you're serious about putting in an offer on a home.
The application process varies depending on your preapproval status and other factors, but everyone who applies for a mortgage generally goes through these five steps:
1. Collect important documents

Lenders want to verify information relating to your monthly income, credit score and assets. You need W-2s or federal tax returns from the past two years and several months of pay stubs. Gather any statements about your assets or long-term debts, including car notes and student loans. Get your recent bank statements and a government-issued ID ready too.

The most common documents required to get preapproved for a home loan include:

W-2 wage statements
Recent tax returns
Pay stubs
Credit report
Investment account statements
Monthly debt statements
Copy of your driver's license
Social Security card

2. Fill out the application

Conventional mortgage loan applications are uniform across lenders — if you've seen one, you've seen them all.

First, there's a box to check if you're applying with a spouse or co-borrower (if applicable, you both must sign). Then, you fill in the type of mortgage, interest rates and loan terms (fixed, graduated, adjustable or other).

The application asks for details about the property, including its original cost and present lot value. Lenders consider the loan-to-value ratio (LTV) — the loan amount divided by the appraised property value — to assess how risky your mortgage loan is in the current market.

They also ask for personal and financial information to assess your debt-to-income ratio (DTI), such as residence and employment history.

Applicants are also required to disclose if they've filed for bankruptcy in the last seven years or if there are any outstanding judgments against them.

Finally, you (and a co-borrower, if applicable) sign the application again at the bottom to acknowledge that the information provided is true.

3. Review Loan Estimates from several lenders

After a lender receives your application, you should get a Loan Estimate within three days. All lenders are required to use the same template, which makes it easy to compare interest rates, fees and projected monthly payments.

Loan amount: This is the total amount of money you borrow for the mortgage loan. This amount could go up if your lender rolls some of your closing costs into your loan.
Interest rate: This section breaks down the amount you pay each month and the estimated escrow fees. The total interest percentage (TIP) tells you the total amount of interest the loan requires.
Monthly projected payments: This section breaks down the amount you pay each month and the estimated escrow fees.

4. Make a commitment

After you've compared rates and fees and found a trusted mortgage lender, it's time to make a decision. It's OK to take your time on this step, so don't let a pushy loan officer make you feel cornered into a final decision. When you're comfortable, contact the mortgage lender you like best and tell them you're ready to buy a house.

5. Wait for approval (or denial)

Remember the official mortgage application you filled out and had to sign twice? Once you commit to a lender, all that information is scrutinized. A processor pulls your tax records and confirms your income, and then an underwriter evaluates how risky it is to give you a loan. This process can take anywhere from a few days to a few weeks.

If you're denied a mortgage loan, you have the right to know why. You can ask your loan officer what went wrong — you might be able to get the loan if you make a bigger down payment or get a co-signer.

Common reasons for being unexpectedly denied a loan include leaving out crucial information on the application, the inability to verify some portion of your income, a recent application for a personal loan or line of credit, a job change or an overdraft on a checking account.

If all else fails, you can try to apply for a mortgage loan with another lender. If you're approved, then closing is the next step toward homeownership.
Mortgage questions
How do you get the best mortgage rate?

The easiest way to get the best interest rate is to compare multiple mortgage lenders and refinancing companies. Some tips for getting a great mortgage deal include improving your credit score, making a larger down payment and paying mortgage points:

Compare all loan options: As you shop around, get quotes from at least three lenders and be sure to consider all your loan options — for example, a USDA loan is ideal for someone who lives outside of an urban community, and a jumbo loan is for when you want to borrow an especially high amount. Remember that you can also negotiate with lenders to get better deals.
Improve your credit score: To get the best interest rate on your mortgage, you need to have an excellent credit score. Take the time now to pay off your credit cards, and don't take out any new loans while you're getting ready to apply for a home loan. For more, learn about how to find the best credit repair companies.
Make a larger down payment: A larger down payment often gets you a lower interest rate. Try to save up for a 20% down payment to avoid having to pay private mortgage insurance (PMI). If you can't put down 20%, aim for at least 5% — that's where you start seeing a decrease in interest rates.
Consider mortgage points: Mortgage points are optional upfront payments that reduce your interest rate. One point typically equals 1% of the loan. When interest rates are high, paying mortgage points can save you money in the long term.
Go for the ARM: You can usually get a better upfront mortgage rate by getting an adjustable-rate mortgage (ARM) rather than a fixed-rate mortgage. The most popular type of adjustable-rate mortgage is the 5/1 ARM, which has a fixed rate for the loan's first five years and then can adjust each year after that.

How do you get preapproved for a mortgage?

Lenders consider your credit history and current financial information to determine whether you can be preapproved for a mortgage.

If you're preapproved, you receive a mortgage letter with the loan amount for which you qualify. Each preapproval letter is valid for up to 90 days. A mortgage preapproval letter lets you start making offers on homes.

Getting pre-qualified is different from getting preapproved for a mortgage. Mortgage pre-qualification is a less formal process that gives you a general idea of how much of a loan you are eligible for.

What is the easiest mortgage to qualify for?

Government-backed loans are typically the easiest mortgage loans to qualify for since they are the least risky for lenders.

Many first-time homebuyers opt for FHA loans, due to lower interest rates, down payment requirements and credit score requirements. To qualify for an FHA loan, you only need a credit score of 580 and a minimum down payment of 3.5%. With this type of loan, rates are fixed and you can pay it off over 15 or 30 years.

If you are eligible for VA (for service members and veterans) or USDA (for rural properties) loans, you can qualify for additional interest breaks and no down payment requirements. Conventional loans are typically chosen by those with higher credit scores and more liquid savings to draw from. The right loan for you depends on your financial circumstances and personal details.

What credit score do you need for a mortgage?

Government-backed mortgage loans — FHA, VA and USDA programs — typically require credit scores higher than 580 and down payments from 0% to 3.5%. Since conventional loans are riskier for lenders, most require credit scores of 620 and 5% to 20% down payments.

Those with credit scores below 580 can still qualify for an FHA loan if they can make a 10% down payment.

Banks sometimes have stricter eligibility requirements, so riskier applicants typically get a better deal from a mortgage company. If you have bad credit, you may not be eligible for a conventional mortgage through a bank. Mortgage companies often work with a vast network of lenders, so they can provide more options that cater to homebuyers with low credit scores or higher debt-to-income ratios. You might also consider a local credit union.

Can you get a mortgage to build a house?

Yes, construction loans are a type of home loan available to finance building a brand-new home. A regular construction loan is different from a mortgage because there is no existing property to use as collateral for the loan. A construction-to-permanent loan is a type of construction loan that converts into a mortgage once the construction is complete. Also called "single-close" construction loans, these are the most streamlined ways to finance a build and get a mortgage on your new home.

What do the worst mortgage lenders have in common?

Some of the worst mortgage companies consistently get reports of hidden fees, bad customer service and aggressive marketing tactics. Additional red flags to watch out for include:

Pressure to rush through the process or borrow more than you need or can afford
Unusually high rates and fees compared with other lenders
Being asked to sign blank loan documents or lie on your application

What is a blanket mortgage?

A blanket mortgage is a home loan that covers multiple properties at once. This type of mortgage can be beneficial for investors by saving money, time and energy spent on keeping track of several different mortgages.

What is an interest-only mortgage?

An interest-only mortgage is a home loan that requires you only pay on interest over the first few years.
Methodology: How we picked the best mortgage lenders
To make our picks for top mortgage lenders, the Reviewconsumerservices Research Team started with the full list of 66 mortgage companies on this guide. To narrow it down, we first eliminated those with an overall satisfaction rating below 3.5 stars, leaving 38.
To dig a little deeper, we analyzed 5,478 recent verified reviews that have been published on our site over the last 12 months (Jan. 10, 2021, through Jan. 10, 2022). Companies had to have at least twice as many 5-star reviews as 1-star reviews during this time to stay in the running.
With 21 lenders and brokers remaining, we then graded each company on loan product selection, rate and fee transparency, online reputation and availability. Our top 10 picks are ranked by a scoring system similar to a grade-point average. In descending order, they are:
Thank you, you have successfully subscribed to our newsletter!
Compare Mortgage Lender Reviews

4.8

1,325 reviews

Offers VA, FHA, conventional and jumbo mortgages. Streamline loans available. Pre-qualifications in as little as 15 minutes. Minimum credit score requirements vary. Available in some states.

4.9

91 reviews

Traditional bank with mortgage offices. Offers home purchase and refinancing loans and more. Available in all 50 states. Can apply for loans from a computer or mobile phone. Caters to veterans and first-time homebuyers.

Call

(844) 326-5054

Great customer service

5.0

51 reviews

Online bank with branches in Kansas City. Home loan options include conventional, VA and FHA loans. Loans available in all 50 states. Entire process can be done online. Promises competitive rates and personal service.

Learn why it's a top pick

Nbkc bank offers mortgages, car loans, personal loans and bridge loans. The bank is based in Kansas City but offers online lending services in all 50 states. Preapproval time and days to close can vary.

Lender highlights: Nbkc bank has special mortgage programs for pilots and veterans. You can use the free calculator to estimate your rate based on the home's value, your down payment, location, credit score and other factors.

What to consider before you apply: Nbkc is primarily an online lender, so it's not the best pick if you want an in-person loan officer to help guide you through a purchase or refinance. Additionally, it does not offer jumbo loans.

What reviewers like: Five-star reviews frequently mention helpful loan officers. According to recent reviewers, they will promptly answer all your questions and are always available every step of the way. 

Siham in Texas first contacted nbkc two years ago, before the "the Covid context" halted their efforts to buy a first home. Siham called back last year, and the rep "has been thorough, available, educational and flexible … He was able to break down numbers whenever I needed and provided guidance on rates; we managed to lock ours just before the inflation!"

"The entire transaction was seamless," according to Laurie in Minnesota, who also mentioned that the final fees were very close to the initial quote ("no surprises!").

Maria in Georgia said they closed in less than 30 days — the "process was super easy" and the "online application was simple."

Tom in Washington has completed refinance and purchase transactions through nbkc, and both were positive experiences. "A minimum of paperwork setting things up was required from me, the process was always on time as promised, and Matt stayed on top of things at all times and was always available to answer questions," the reviewer said.

New construction options

4.9

65 reviews

Purchase, refinance, disaster relief, construction home loans and more financing options available, including down payment assistance. Credit scores as low as 550 accepted. Available nationwide.

Learn why it's a top pick

Cardinal Financial is a national lender that combines personal support and digital processes. It provides guidance online, over the phone and in person. In addition to traditional home loans, the lender offers disaster relief loans, new construction loans and down payment assistance programs.

The lender partners with Dovenmuehle Mortgage to provide some loan services, including billing, payment processing, escrow and payoff services.

Lender highlights: Cardinal engineered a proprietary online web platform, Octane, to streamline the loan process and make it easier to buy a house or refinance.

What to consider before you apply: Cardinal Financial is a little less transparent about rates and fees than some of our other picks for top lenders. According to recent reviews, there may be some closing delays.

What reviewers like: Positive reviews commonly say that reps are helpful throughout the process. Many people said the loan officers are straightforward, honest and kind, answering all questions promptly and delivering excellent borrower support.

Michael in Nebraska described the experience as "delightful… From the start to the completion of the refinancing of the home it just seemed to be such an easy process."

The reps at Cardinal Financial "made a tough process so much easier!" according to Laura in North Carolina. "They helped me to understand everything that was needed and kept me informed on changes every step of the way."

"Everything was done online except at the end when they sent a notary to my home so I could sign all the loan documents," according to Dawn in Iowa.

Taylor in Texas said communication was so great that they "felt catered to," and their rep "explained all the fees, process and walked me through my closing documents. It was like eating cake, the good kind, not the greasy over buttered kind!"

4.6

10,526 reviews

Mortgage loans and refinancing with competitive interest rates. Award-winning mobile app with online loan tracking. Guarantees closing date. Minimum credit score requirements 580 - 620. Available nationwide.

4.6

2,341 reviews

Provides financing for manufactured or mobile homes. Offers a variety of loans, insurance and resources to help you find and buy your new manufactured or mobile home. 100% financing options for some borrowers.

Good service and good rates

4.6

94 reviews

Online mortgage lender offering multiple loan options for purchasing and refinancing. Online or phone support available. Offers specialty physician loans for doctors. No in-person support or online quotes available.

Call

(800) 853-0691

Learn why it's a top pick

Homefinity is a direct mortgage lender with multiple home purchase and refinancing options. The company is part of Fairway Independent Mortgage Corporation.

You can get started by filling out the online application or scheduling a phone call with a loan rep. Take advantage of free calculator tools to estimate your mortgage payments, amortization and more.

Lender highlights: Homefinity has experienced loan offers who offer education and guidance to help you find the best mortgage option. Depending on your preferences, ongoing support is available online or over the phone.

What to consider before you apply: It can be challenging to get an accurate online quote, and the company delivers less personalized support. Consider working with a local bank if you value in-person assistance.

What reviewers like: Positive reviews say that Homefinity loan officers are very attentive and helpful throughout the entire process.

"The overall process was relatively easy," according to Kathleen in New Mexico. "I had delayed refinancing as I was dreading retrieving the needed documents, however Homefinity linked my employer, tax records and back statements so very little fell on me," the reviewer said.

Late last year, Jay in Pennsylvania said, "Homefinity did an amazing job of not only matching an existing offer, they also managed to beat an already low rate, bringing me under 2% APR."

"From sales to support, the service was excellent," Vickie in New Jersey said. "Even the automated application process was convenient and allowed you to upload information with a system generated checklist."

4.5

2,305 reviews

Provides mortgage financing for manufactured, mobile and modular homes. Mortgages include conventional, FHA, biweekly and land loans. Programs for low credit scores. Closing fees usually from 3% to 5%. Online mortgage calculator.

4.4

204 reviews

Free online service that lets consumers compare rates on monthly bills to reduce the cost of living. They work with over 500 service providers on services such as home loans, credit cards and insurance.

4.0

4,563 reviews

Offers a wide range of home buying and refinancing services. Loan experts help with lowering interest rates and shortening loan terms. Competitive rates. Terms for up to 40 years. Available in some states.

3.5

668 reviews

Offers financial services to service members, veterans and Department of Defense civilians as well as their families. Find home loan programs to purchase and refinance. Auto loans are also available.

3.4

1,313 reviews

Offers online banking, robo-advisor trading, portfolio management and various loans. Stocks, ETFs, bonds, mutual funds, margin accounts and securities lending available. No commission or advisory fees.

1.1

406 reviews

Independent service provider for performing and nonperforming loans. Provides loss mitigation, quality control, due diligence and asset management services. Owns Bizzy Labs mortgage tech. Appraisals run $350 to $550.

1.2

581 reviews

Offers both personal and business banking services, including checking accounts, savings accounts, loans and a variety of other options. Home equity lines of credit and mortgage loans offer competitive interest rates.

5.0

399 reviews

Online full-service bank. Offers mortgages, equity loans and HELOCs. No physical branches. Free ATM card with most accounts. Minimum credit score requirements vary. Available nationwide.

Get a Quote

Call

(855) 767-2424

4.8

1,711 reviews

Offers home loans, mortgage refinancing and home equity loans with competitive rates and flexible plans. Online application. Prioritizes one-on-one customer support. Diverse mortgage products. Lenient down payment requirements.

4.7

193 reviews

Specializes in mortgages, refinancing and emergency loans. Special services for veterans. Multiple locations across the Kansas City area. Minimum credit score requirements vary. Not all products are available in all states.

Call

(844) 489-1676

4.6

11 reviews

Real estate investment company offering up to $500,000. No interest and no monthly payments. No income requirement. Minimum FICO score of 500. Available in 11 states. Apply online and complete process in as little as 10 days.

Get Started

4.6

466 reviews

Direct mortgage lender. Serves New Jersey, New York and Connecticut. Offers several loan options, including VA, USDA and FHA loans, refinancing and reverse mortgages. Provides flexible loans and competitive rates and fees.

4.5

669 reviews

Privately held mortgage lender. Offers purchase loans, refinancing and renovation loans. 157 locations in 40 states and Washington, D.C. Lock & Shop loan program locks in your interest rate before a purchase is complete.

Great online broker

4.5

47 reviews

Online mortgage lender. Work with a team of mortgage professionals. Only offers loans on home purchases. Uses its own Home Financing Score. Get personalized rates.

Learn why it's a top pick

Morty can help you find 15-year, 20-year and 30-year fixed-rate mortgages and 5/1, 7/1 and 10/1 adjustable-rate mortgages. In addition to single-family homes, Morty can secure financing for duplexes and condos (as long as they are used as your primary residence).

It takes about five to 10 minutes to determine if you're preapproved. Depending on where you live, you might be eligible for personalized loan options. There's no credit pull required to find out.

Lender highlights: Morty's "Closing Date Promise" states the company will waive the appraisal fee if you miss the closing date by more than a business day. If closing is delayed further, it waives the commission fee.

What to consider before you apply: Morty has somewhat limited availability compared with some other top picks — it's a licensed broker in 35 states and Washington, D.C. It also doesn't currently offer government loans (FHA, VA, USDA), mortgages for second homes or financing for investment properties.

What reviewers like: Happy borrowers are most likely to mention good rates, an easy-to-use online platform and helpful loan officers.

"Morty was very responsive," according to Annlyn in Tennessee. "I got to talk to a live person and I got the same person repeatedly. … The reps were far more than I expected and very pleasant to deal with from the beginning to the end. I got terrific terms."

Nathan in Arkansas, who got a "good interest rate" on a 30-year conventional loan, appreciated the ongoing communication through email and text: "My rep even responded a few times when he was on vacation." According to Brandon in Ohio, Morty also "had the best rates available" on a 15-year fixed loan.

Craig in Tennessee told us they were "skeptical of the value of a broker, but the Morty team located the most competitive loan for my needs, helped work through several obstacles, streamlined the communication to the lender and closing agent, and provided an awesome web interface to track progress and communicate with me most effectively."

4.2

315 reviews

Offers home loans for purchasing a home or refinancing. Conventional, FHA, VA and USDA loans are available. Licensed nationwide plus in Puerto Rico and the U.S. Virgin Islands. Low-rate and closing guarantees.

4.2

890 reviews

Private lending firm for homebuyers. Traditional and niche wholesale and retail loans. Options for purchasing, refinancing and renovating. Licensed in all states except Utah. Down payments as low as 3% and financing up to 100%.

Call

(855) 321-7366

4.1

124 reviews

Serves existing loans but does not write new loans. Offers refinancing, reinstatement, repayment and modification plans for homeowners who need help keeping up with mortgage payments.

4.1

195 reviews

Offers mortgages and refinancing services, including 100% online mortgages. Work with loan officers and loan specialists assigned to your case. Approvals in as few as 15 minutes. Online mortgage payment calculator.

4.1

432 reviews

Provides mortgages in most states. Offers conventional, jumbo and low-down-payment mortgages. Some loans limited to HSBC banking customers or residents of New York and New Jersey. Apply online or with a mortgage consultant.

4.0

305 reviews

Find fixed- and adjustable-rate home loans for purchase or refinancing. Convenient, digital preapproval process and online mortgage application. Biweekly automated payment program helps you pay off loan faster.

4.0

132 reviews

Offers several types of mortgages. Online service in most states. Physical branches available in Kansas, Arkansas, Oklahoma and Missouri. Online refinancing calculator on website.

3.9

2,888 reviews

Online and in-store loan services. Offers jumbo, adjustable-rate and fixed-rate loans. Pre-qualification and preapproval services available. APRs start around 3% for adjustable-rate mortgages. Refinancing available.

3.9

1,558 reviews

Offers home, refinancing and equity loans. Online and in-store services available. Work with a local consultant. Interest rates vary depending on customer qualifications. Closing costs are typically 2% to 5% of the purchase price.

3.9

1,953 reviews

Offers fixed- and adjustable-rate mortgages for purchase and refinance. Provides FHA, VA and jumbo loans. Get pre-qualified online and connect with a home lending advisor. Online interactive mortgage calculator.

3.9

1,553 reviews

Online marketplace for secured and unsecured loans. Free to compare rates and quotes from lenders for mortgages, car loans, personal loans and more. Most loans require a 500 to 640 credit score. Available nationwide.

Call

(800) 496-8733

3.9

17 reviews

Mortgage lender. Offers multiple loan options with several terms available. Provides a custom rate without performing a hard credit pull. Doesn't offer government loans. Mortgages are not available in all states.

3.9

180 reviews

Offers conventional, FHA, USDA, VA and jumbo loan programs for purchase and refinancing. Provides DPA, expanded (non-QM), short-term rental refinance and renovation loan programs. Programs for first-time buyers.

3.7

426 reviews

National bank that offers standard and unconventional mortgage products. Loans include fixed-rate, VA, FHA and USDA, plus mortgages geared to specific budgets. Free online mortgage calculator. Online applications.

3.6

7 reviews

Loan servicer. Processes payments, manages escrow and provides customer service. Assists with purchasing and refinancing. Offers a complimentary mortgage review. Support available Monday through Friday.

3.4

1,024 reviews

Various mortgage loans and fixed-rate home equity loans. New and existing clients qualify for special pricing. Borrowers can get lower interest rates or closing cost credits. Cashback program available with the Double Cash card.

2.9

651 reviews

Serves former and current members of the military as well as their families. Offers insurance services, investments and tax help for qualified customers in addition to banking, credit cards and mortgages.

2.9

907 reviews

Offers wholesale lending and mortgage services directly to consumers. Available services include refinance and loan modification options, conventional loans, FHA loans and VA loans.

2.2

18 reviews

10-minute application process via the Simpl app. Closings in 10 days. $20+ billion in loans completed since launching. Has a philanthropic division, The Giving Network, that helps give back to homes and families.

1.7

48 reviews

Offers several affordable mortgage packages. Reasonable refinancing package options with fixed rates ranging from 15 to 30 years. Works directly with the VA and provides special packages for VA members. Online payment option.

1.4

1,807 reviews

Provides online banking services with bill payment and mobile deposit options. Offers checking accounts, savings accounts, traditional loans, investing options, credit cards, credit lines and home mortgages.

1.4

190 reviews

Custom-made platform for efficient mortgage application and management. Offers various loan terms. Mortgage benefit program provides a 0.25% discount on home purchases and refinancing. Preapprovals within 24 hours.

1.3

61 reviews

Mortgage provider with several fixed-rate and variable-rate mortgage and refinancing loan options in the South and Midwest. Owns and sells properties. Buyer reward program. Online application. No online info about rates and fees.

1.3

118 reviews

Affordable mortgages for homebuyers and refinancing for homeowners. Works with middle- and low-income families. One of two leading government-supported market stimulators that help make housing accessible to more families.

1.1

140 reviews

Now part of the HSBC, this corporation provides a variety of home finance solutions, including real estate secured loans and home mortgages. It operates in the United States, Canada and the United Kingdom.

1.1

176 reviews

Provides FHA, VA and doctor loan programs plus refinancing options, home equity lines of credit and personal loans. Offers one-on-one support and easy access to transparent pricing. Online rate-checking tool.

Read Reviews

Provides mortgages to independent brokers. Offers several mortgage loans at low rates. Makes the application process efficient via online tools. Has marketing services for mortgage partners.

Read Reviews

Online mortgage broker. Serves Virginia, Maryland and D.C. Offers a variety of loan products, including refinancing with no closing costs and home improvement loans. Debt consolidation available. Interest rate calculator.

Read Reviews

Free online money management resource. Compares lenders, insurers, banks, credit card companies and other financial institutions. Offers calculators and educational materials. Can link bank accounts to analyze transactions.

Read Reviews

Nationwide direct mortgage lender with 650+ locations. Options available for low-income borrowers. Online application with quick turnaround available. Down payments as low as 3% for certain loan types.

Mortgage lender. Offers a large selection of home loans. Company app helps approve you in minutes. Hundreds of locations across almost all states. Transfers your loan to another company once the loan is closed.

Online mortgage refinancing and home equity loan provider. Refinancing services in as little as five days. In-person closings. Minimum credit score of 620 to 680. Available in most states.

Mortgage lender based in Indiana. Offers services across U.S. Provides loan and refinancing products, including conventional, jumbo, and government-backed loans. Offers tools like FirstPrice with instant quote and eClosing.

Online home mortgage company offering mortgages and refinancing in 43 states and Washington, D.C. Online application and approval process available. In-depth resource center updated regularly with important information.

Mortgage lender that evaluates your entire financial situation to find the right mortgage, refinance loan or HELOC for you. FHA, VA and nonconforming loans. Offers cash-out and standard refinancing. Available in 30 states.

Fintech mortgage lender. Online application, including document upload. Lists rates on website. Not available in all states. Covers refinancing fees after initial loan. No hard credit check until you're ready to buy.

Full-service mortgage lender. Provides home loans and mortgage refinancing. Offers USDA and VA loans. Apply online. Licensed in 48 states and D.C. but only has locations in 24 states. Offers educational info online.

Direct-to-consumer mortgage lender. Backed by Cardinal Financial. Multiple loan types available. Refinancing options. Minimal information online. Apply over the phone or with a loan officer. No online application.

Mortgage lender providing digital homebuying experiences in seven states. Offers 15- and 30-year fixed-rate mortgages. Matches rates and doesn't charge origination fees. Doesn't refinance existing mortgages.

Home co-investment company. Alternative to line of credit or home equity loan, with no monthly payments or interest. Settle when you sell or after 30 years. Get up to $500,000. Available in 28 states and Washington, D.C.

Specializes in online mortgages with low rates and fast closing. No hidden fees. Provides instant underwritten approval letters for on-the-spot offers. Electronic loan closing available. Purchasing and refinancing options.

1.7

3,272 reviews

This lender offers fixed and adjustable rates plus FHA, VA and manufactured home loans. Minimum down payment of 3.5% and a minimum credit score of 580 required.

Out Of Business
Disclaimer
Information in this guide is general in nature and is intended for informational purposes only; it is not legal, health, investment or tax advice. Reviewconsumerservices.com makes no representation as to the accuracy of the information provided and assumes no liability for any damages or loss arising from its use.
You're signed up
We'll start sending you the news you need delivered straight to you. We value your privacy. Unsubscribe easily.
Comparing
×